So who do you think will win Wimbledon 2008?
Well, my guess is as good as yours but I definitely have my favorite players and I predict that they will win Wimbledon this year. So who are these tennis players that I believe will win? They are Ana Ivanovic & Roger Federer.
The reason why they will win Wimbledon 2008? Well, I think that Ana is ready for her first grand slam. She already made it to 2 finals and I believe that she has learned from them. Moreover I think it will be an Ivanovic versus Henin tennis championship finale.
Also, I think Roger does amazing on grass. If he can get past Djokovic, then I think he will win this grand slam tournament.
I asked my friends about who they think will win Wimbledon 2008, and here are their answers:
Wimbledon 2008 Prediction Number 1
I think the heavy favorites are Federer, Nadal and Venus Williams. Next would be Gasquet, Roddick, Murray, Djokovic, Sharapova, Henin and Serena. The darkhorses for this tournament are Youzhny, Tsonga, Cilic, Berdych, Mauresmo and Jankovic.
Wimbledon 2008 Prediction Number 2
My picks for Wimbledon 2008? For the women, it's Ivanovic, V. Williams, Henin, or Sharapova. For the men, it's Nadal or Djokovic. But we have to watch out for Szavay, Radwanska, Kirilenko, Pazcek, Tsonga, Murray, Wawrinka, and Tipsarevic.
Wimbledon 2008 Prediction Number 3
I favor Federer and Venus to win Wimbledon. They have the playing style, progress and promise, and most importantly, history. Roger simply dominates this event, this may be a changing of the guard years, but that doesn't mean he will be completely dethroned. He still owns Wimbledon, his clearest threats are from Novak and Rafael, who both can win this year.
The women's side is pretty much the exact same. Venus has won this even 4 times in the past 8 years, reaching the final a total of 6, you can't deny that she is the most dominant grass court player since 2000, longer than some of the suggested contenders have been professionals! Henin and Sharapova are also huge contenders. With Sharapova's form she can definitely win again, same with Justine, but they better pray that venus loses early or has a meltdown because I just don't see her or Roger being dethroned. Unless Venus likes winning in odd years and wants to wait until 2009 but I think she wants to stage a grand comeback!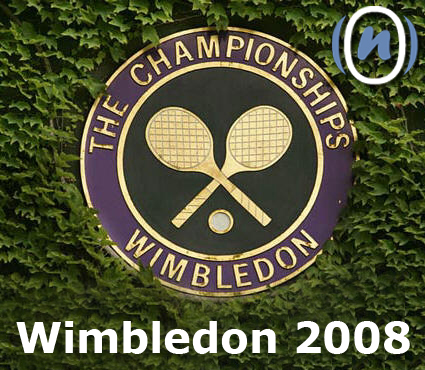 How about you? Who do you think will win? By the way, don't miss the
tournament schedule for Wimbledon
that I posted here.